Sell My Home Quick
Put simply, it's what we do!
We buy any property
and help people move on with their lives.
✓ Completion date to fit around you
✓ A definite sale offer to make you smile
✓ No Sale Chain, means no delay
✓ We can stop your repossession
We offer a free valuation for your property with no obligation.
Blog Bits
Here is our Blog Bits page, we hope you find these articles helpful:
Property tips, trends and insights for home owners and sellers.
In life everyone who experiences home ownership will at some point decide to move on or have to relocate for all sorts of reasons, too many to mention here. When you put your property on the open market, you are likely to anticipate a few viewings, maybe receive an offer and possibly a quick property… ...
Read More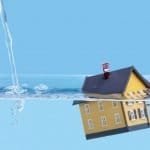 What is a voluntary repossession? Quite simply – voluntary repossession is the process of stopping your mortgage payments, moving out of your property and voluntarily giving the keys back to your mortgage lender in consideration for what you owe. This may sound easy but it's not quite as simple as that and the side effects… ...
Read More
Please note: Any offers made are customer or property specific and will vary. The valuation you can achieve for the sale of your property will depend on a number of variables, these include property type, condition, location, as well as your time scales and your financial position.
Remember we can offer you a free, no obligation quote, as well as provide you with a variety of alternative solutions you may wish to consider.